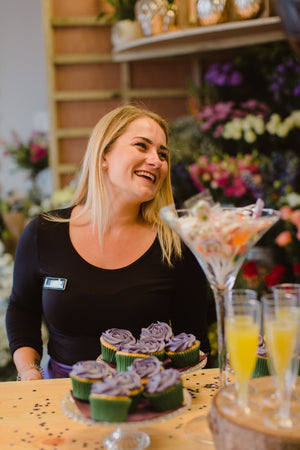 Danielle (Owner)
Years as a florist: 18

Meet Danielle; Hillview owner and friendly boss of five. Determined Danielle launched her own business aged twenty, and has since built a fantastic team and loyal customer base around her, she is the driving force behind Hillview's expansion and amazing reputation. Danielle loves animals, especially her two pooches Florence & Frankie.When not tackling the latest floral trends, Danielle can be found pivoting on the netball court or caring for her Baby Girl Imogen 💕
Tracey
Years as a florist: 14

Rosé and Roses are the way to Tracey's heart. When she's not busy working behind the scenes, Tracey loves to escape in her motorhome, and the more rural for star gazing, the better! Tracey wins the No.1 Nanna award in her grandchildren's eyes - she adores all five, and spending quality time with the family wherever possible. You'll always find Tracey smiling or making the team laugh!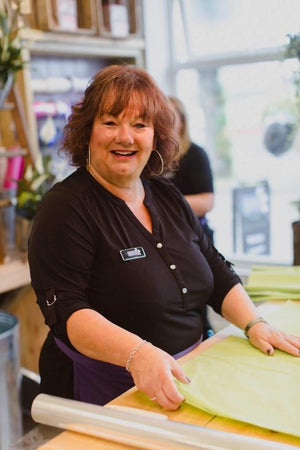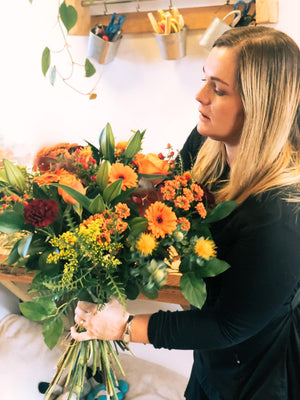 Hayley
Years as a florist: 27

Hayley is at the heart of Hillview and the friendly voice that you'll often hear when ringing us with your flower orders. Hayley loves all things gardening, scenic walks along the river or down at the beach with her husband and (now grown up!) children. Hayley's talent for floristry is apparent in her glorious creations and she's always keeping team spirits high! Hayley is one of the longest standing team members at Hillview, and a treasured part of the team. 
Emily
Years as a florist: 10

Emily is a truly valued team member and lover of bright, vivacious bouquets. Emily is a mum of one, and also 'furmum' to her adorable Ragdoll cat, Albus. When not forced to listen to the teams terrible playlists, you'll find Emily rocking to heavy metal music, a contrast from her talents in 'country meadow' themed bouquets!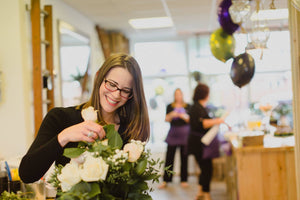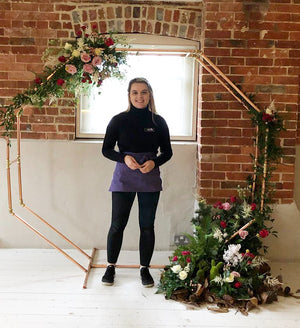 Sophie
Years as a florist: 3

Like Danielle, Sophie is a fellow sausage dog owner! Sophie's talents go beyond floristry as she's a dab hand at baking too - the team are far too happy to trial her latest baking creations.Sophie is a wonderful addition to the team and enables a brilliant teamwork balance - go Soph!
Dave
Years as a florist: In training! 
Meet Dave, our newest addition to the team!
We will tell you all secret, Dave is Danielle's Dad, Tracey's Husband so the family run business is 100% real - recently he left his industrial sales background after 40 years and now delivers all our flowers with a smile, and is learning how "not to be under our feet" 💚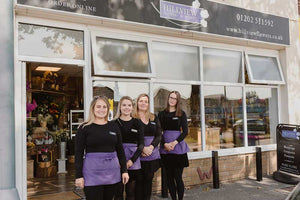 Find Us At No 4 New Parade, Hill View Road
Our customers tell us how much they enjoy visiting our shop and admiring the ever-changing displays, which includes a wide range of fresh seasonal flowers.
We offer something beautiful to suit all tastes, styles and occasions, and we pride ourselves on our exceptional customer service and the quality and freshness of our flowers. We welcome the opportunity to earn your trust and deliver you the best this industry has to offer.