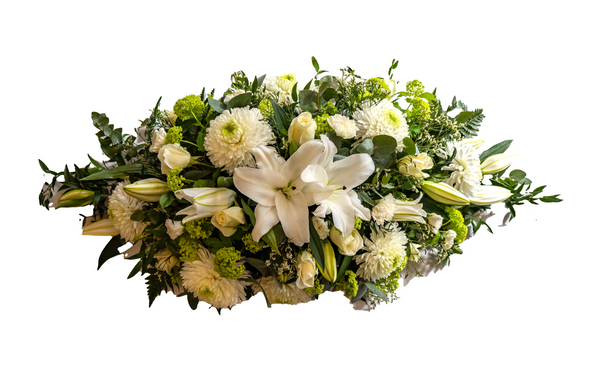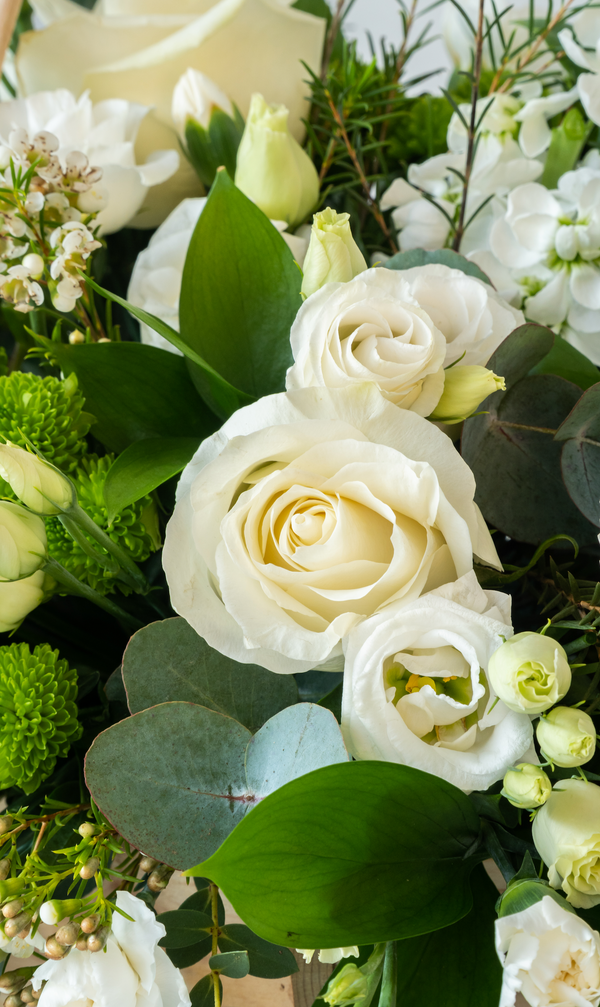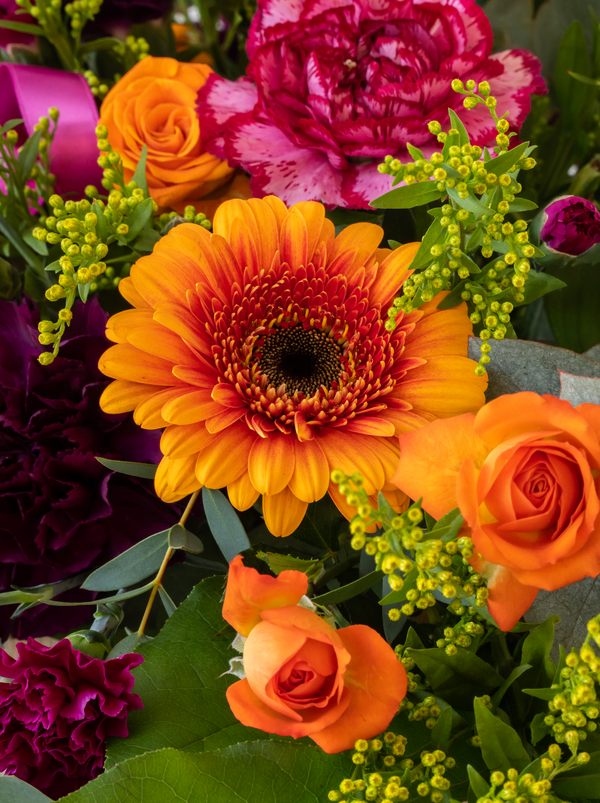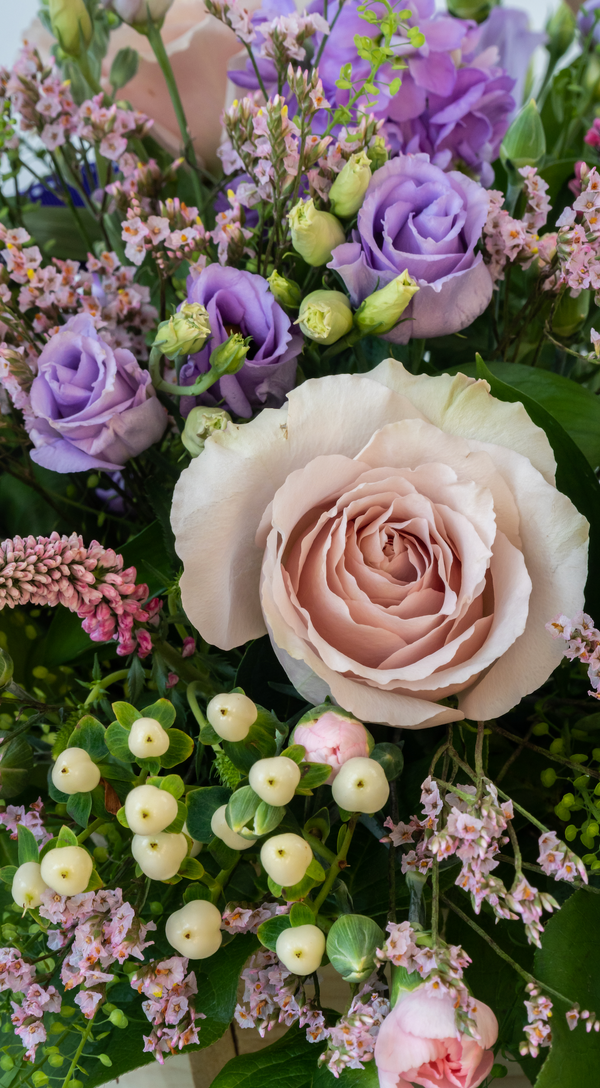 A sympathy Double Ended Spray, larger than the Single Ended Spray, created lovingly and with your requirements at the forefront.
During a tough time, we endeavour to enable a smooth process for you while acknowledging your desirable florals. Choose from the colour themes, or please contact us to chat through alternatives directly. We'll ensure to create a beautiful tribute in their loving memory.
Spray featured: 
Size: Exquisite
Colour: Heavenly Whites (with requested purple accents).
Preferred colours not shown? Contact us to discuss your requirements. 
Please allow a minimum of 48 hours notice. Please supply us with the funeral time so we can allow for a timely delivery.